Social Media Services
Make Your Business Social, Across the Web
Social Media enables people to connect with others to talk, participate, share and network. Customers use social media to search for services and share businesses they like with their friends. Social Media is a way to distribute your ideas, photos, videos, likes, and dislikes with friends or strangers around the world. It can include text, video, images, and other multimedia communications. Businesses can make use of social media to increase customer loyalty, top-of-mind awareness & engagement.
Discovery Ad's Social Media Solutions
We help businesses use Social Media to interact with customers, all while developing their image or brand in the online world. Our Social Media solutions cultivate conversations between clients and businesses, increase fans, followers, and social engagement for businesses. Social Media Marketing builds trust and loyalty between customers and brands. Our team establishes connections between the two and humanizes brands.
Contact Us for a Free Consultation today to discuss developing a Social Media plan for your company!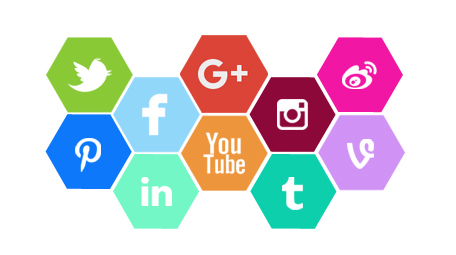 Social Media Management & Online Presence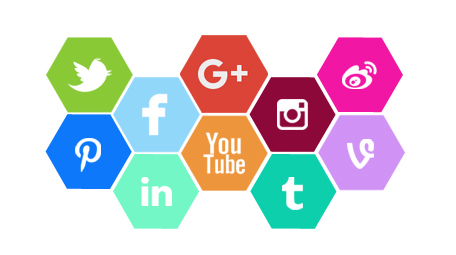 We offer a social media strategy for a complete social presence that is unique to your business. We create, claim, customize and optimize social profiles compatible with your brand: Facebook pages, Instagram accounts, Google+ Pages, YouTube Channels, LinkedIn company pages, Foursquare pages, Twitter accounts, Pinterest Profiles (amongst others).
B2B Social Media - Search Engines and Social Media
With search engines giving a much greater emphasis on social networking, we recommend all businesses have a social presence, no matter the nature of the company. Both Google, Yahoo! and Bing have acknowledged social quality signals – that social shares carry weight in their ranking algorithms. Also, social networking is now integrated into search engine result pages, which allows content endorsed by your social connections to be prominently visible. Industrial social media marketing is important to your overall B2B digital strategy.
Our services include, but not limited to:
Promoting content through social media channels: creating links and traffic to your site
Installing social media share bars on your site: allowing your content to emailed, liked, tweeted, or +1'd
Showcasing your social profiles within your website and adding authorship code where applicable
Social Media training/consulting: allowing you to have complete control over your brand's message if you so desire
Monitoring various profiles and review sites to alert you of any social mentions and comments
Reporting analytics on social activity: showing engagement metrics, post details
Contact Us today to learn more about Social Media Management & Online Presence!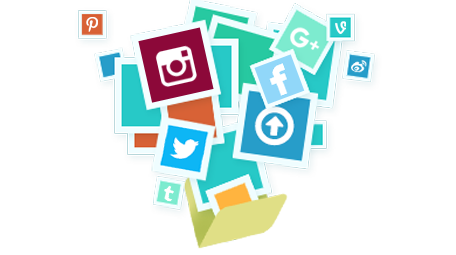 Social Media Crowd Sourcing
Crowd-Source and Curate Social Media Content for Marketing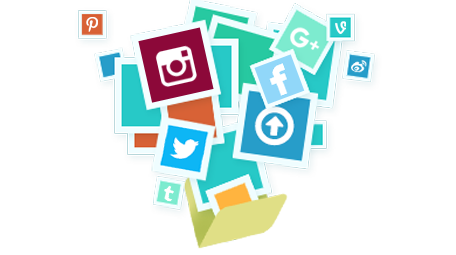 Your most powerful stories are told by your customers. Every day, consumers use their smartphones to capture photos and sharing those images on networks like Facebook and Instagram. Your brand's best content is already being created, stylized, and shared by your customers. With this content, brands have an incredible opportunity to storytell and showcase their products through photos of their customers.

Discovery Ad tracks hashtags on Instagram, Facebook, YouTube, Twitter, Tumblr and Vine to collect user-generated photos and videos for brands. We helps Brands discover, curate, collect, and display social content into marketing. For example, we implement customers' Instagram photos onto Facebook Pages to drive engagement, grow brand awareness and increase sales.
Capture & Collect:
Discover, track & collect relevant content shared across any social platform to communicate your story
Track media from social platform via multiple hashtags, usernames & location and Search by specific criteria to find visual media you want.
Incentivize your fans to share visual media about your brand through engaging and interactive activities.
Publish & Display:
Use & showcase customer contents within Facebook pages and elsewhere to expand your clients' marketing.
Customize customer contents to match and enhance your online presence
Tell compelling stories with fan photos and videos
Contact Us today to learn more about Social Media Crowd Sourcing!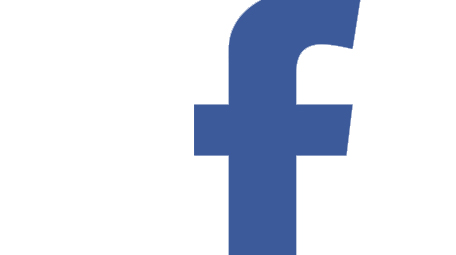 Facebook Page Management
Managing Facebook Accounts for Businesses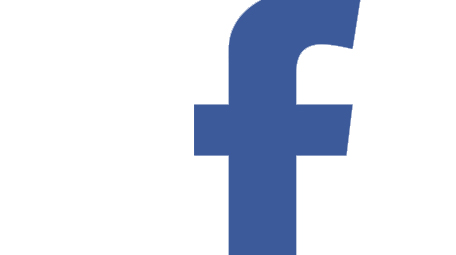 Discovery Ad manages advertisers' Facebook pages. We create a custom design Facebook page and manage the page to connect with your customers, increase your visibility, build your fan base and get the conversation going.

Build Your Page: If you don't have a Facebook page or are not happy with what you have, we will build a page that gets you a following.

Get You Likes: We develop programs to market your new Facebook page to get you likes, targeting people who will be interested in your business.

Engage Your Fans: We keep these new fans interested and talking about your business by frequently updating your content.

Encourage Check-ins: We work on ways to increase the number of check-ins.
Contact Us today to learn more about Facebook Page Management!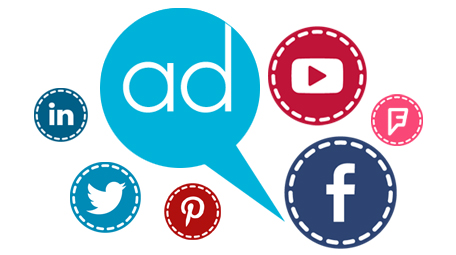 Facebook & Social Media Advertising
Increase Social Following & Drive Engagement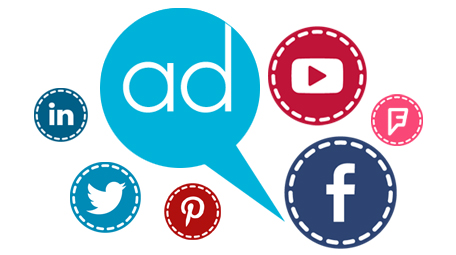 With consumers spending more time on Facebook than any other website, it's an incredibly valuable place to advertise your business. Facebook advertising puts your business in front of your target audience and puts your social messages in front of more fans and potential fans. We analyze and leverage your best content to increase page engagement and drive fan loyalty and advocacy.

We also manage social media advertising on a variety of platforms including Twitter, Foursquare and Pinterest, etc.

We offer a dedicated Facebook & Social Media advertising service that designed to accomplish individual advertisers' goals, including:
Drive relevant reach
Increase the numbers of fans & followers
Drive likes and loyality
Increase social content reach
Drive site visits
Build brand awareness
Social Media Promotions: Discovery Ad drives offline engagement by offering fans and followers unique social promotions and offers. We manage custom offers, check-in deals, and event registrations built to drive customers into stores and increase sales.
Contact Us today to learn more about Facebook & Social Media Advertising!